Order + Perfection
If you like things to be straightforward and planned out—no guessing required—this might be you!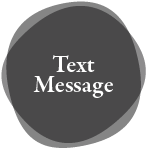 Copy + Paste This
Hey! Want to come to church with me this weekend? There are a few services to choose from, so we can find a good time for both of our schedules. I think we'll both get a lot from the message, too. Up for it? www.eaglebrookchurch.com/locations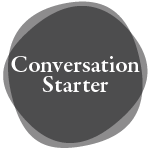 Questions to Ask
- Did you grow up going to church?
- What's your weekend schedule typically like?
- What do you do to relax?

Keep This in Mind

You might be tempted to undersell your experience or be apologetic for asking/imposing. Don't! You've found meaning in church—it's ok to share it.
________________________________________

Social Graphic
Hold down (or right click) on this social graphic + fill it out in your Instagram or Facebook story!
Make sure to post the blank one too so your friends can play along.