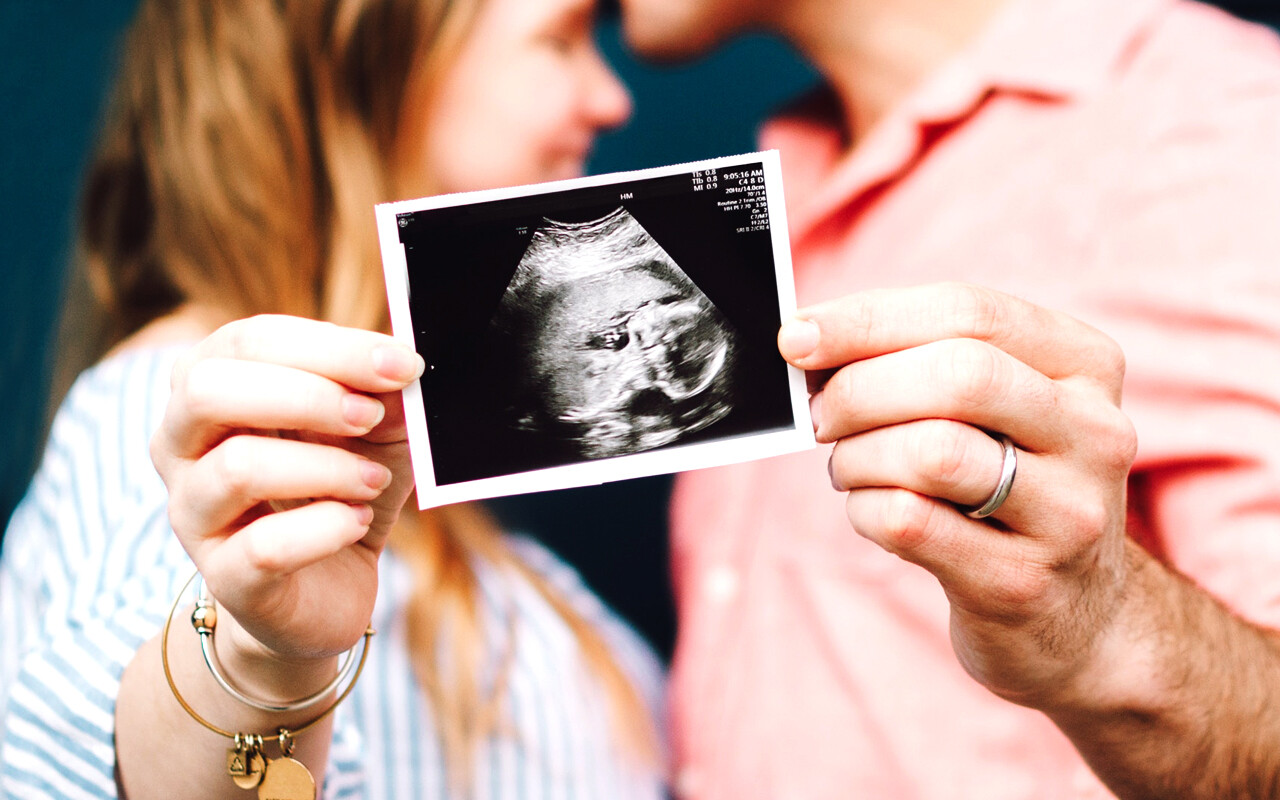 At this very moment, my wife and I may be in the hospital, heading to the hospital, or coming home from the hospital.
When we got married, my wife and I discussed how many kids we wanted to have. We landed on desiring to have four kids. Three years into our marriage, we started trying, but we could not get pregnant. After about a year with no luck, we visited a specialist who diagnosed my wife with Polycystic Ovaries (basically a fancy way of telling us that her ovaries could not produce a mature egg). We went through several rounds of infertility treatments before we became pregnant with our first-born, a daughter who we named Hope.
Leading up to and during my wife's pregnancy, we prayed big prayers, had faith, and let God do His thing. God had shown us throughout the entire process that our hope should rest in Him alone—hence the name of our first-born. Fast forward six years, and we have three healthy kids: Hope, who is 6; Zeke, who is 3; and Luke, who is 2.
This past spring, we learned that we were pregnant with our fourth, and we could not have been more excited! Everything in the early days of the pregnancy were completely normal, and nothing out of the ordinary.
At 10 weeks, we were able to determine gender, finding out that our fourth kid would be a boy: Titus. We were elated!
However, at our 20-week ultrasound, the tech noticed something out of the ordinary, and we were rushed to see a specialist a few hours later. Immediately, we started to call family and friends to ask for prayer for our little guy. Titus' original diagnosis was life-threatening, and had a high potential for surgery to happen while my wife was still pregnant. We knew from our experience getting pregnant with our first that we needed to bring this before God and let Him handle it.
When we got to the specialist that afternoon, what they had seen that morning was no longer visible. There was no explanation other than God intervened. That day, both my wife and I felt a strange peace.
Since that 20-week ultrasound, the situation has improved week by week, but we were told our little dude would require surgery on his first day of life. After being born, we would get to hold and snuggle him for about 30 minutes before he was taken into surgery, which would correct some of the issues, but not all. Once again, we prayed big prayers, had faith, and believed that God would do the work.
At 34 weeks, we went in for another ultrasound. We also had the privilege of connecting with a pediatric specialist who could not fully identify what we were seeing or what to expect on delivery day. But he was no longer recommending surgery right after Titus' birth. The specialist strongly suggested that before we consider surgery, we should do extensive imaging to know exactly what to expect. We left that meeting full of hope that God would do something amazing.
That was a few weeks ago, we are still not out of the woods, but are continuing to pray big prayers, have faith, and are expecting God to do great things.
And that is where our story is. In the middle. Not complete. No resolution—yet.
God has been faithful throughout this pregnancy, and He has been consistent in the peace we have felt and the miracles we've experienced along the way. We are due on Jan. 1. And as you read this, we may or may not be in the hospital meeting our fourth kid!
However, as I reflect on my story, I think of you. I don't know what you are going through. I don't know your situation. I don't know your story. But I do know our God. I know that we have a God, as Paul writes to the church in Ephesus, who can accomplish infinitely more that we might ask or think.
We don't know how God will answer our prayers about Titus. Certainly, we are praying for a healthy, and fully functioning baby boy—but that may not be the case. What we do know for sure is that God has used this pregnancy to increase our faith. The road ahead for us is ambiguous at best. But we have a great big God who cares deeply about my wife and I, our three kids, and about Titus.
God also cares for you, and the situation you are in. It could be your marriage, your kids, your job, your school, or something completely different. What I do know is this: God calls us to pray big prayers, believe our words when we say them, and live with an expectation that He will use His power to draw you closer to Him.
If I can be praying for you any way this holiday season, please reach out via email! I'd love to hear your story, and pray for you!