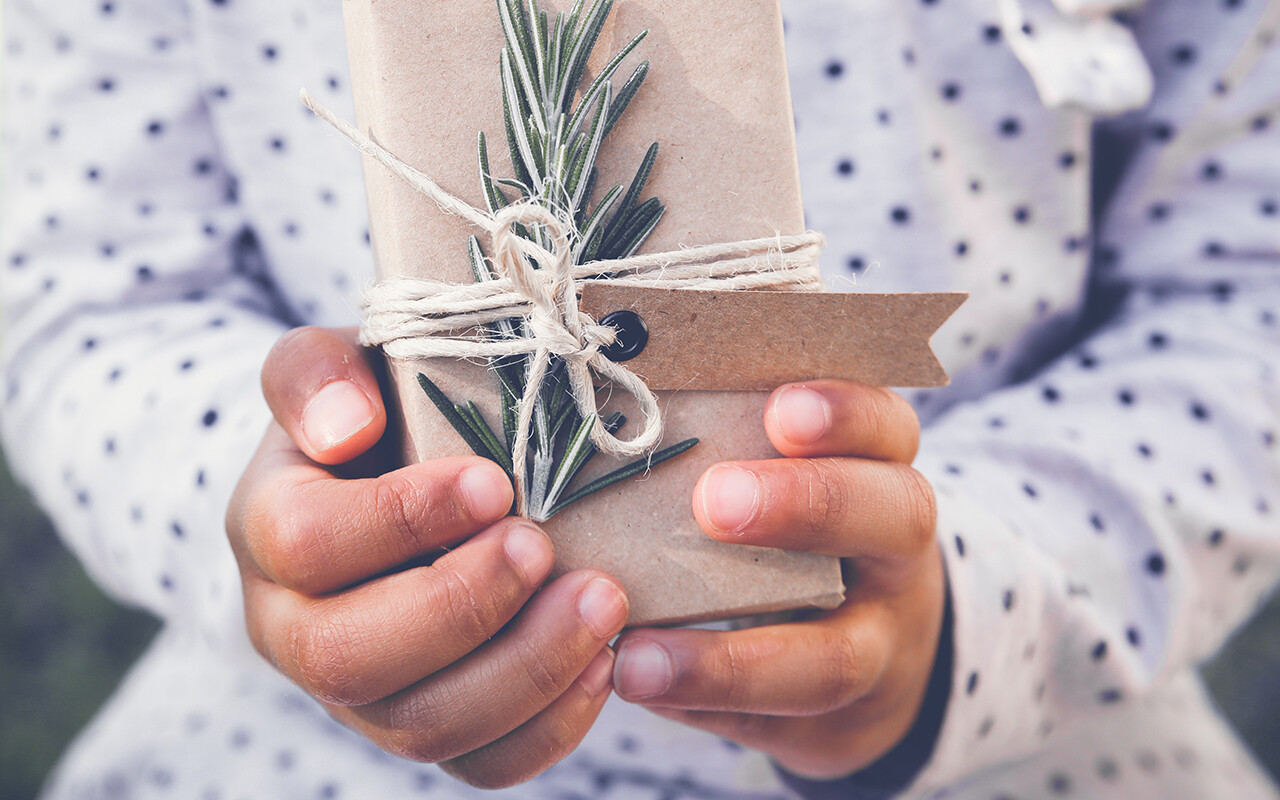 The holiday season be a time of the year when our schedules run away with us, we become distracted and overwhelmed by our long to-do and gift lists, and our exhaustion and short tempers get the best of us.
But when we take a moment to look outside of ourselves and intentionally use some of our time to serve others, we leave room for God to work in our hearts and remind us of what we're really celebrating this time of year: the greatest gift given to us in Jesus Christ.
So how can we serve others in a way that's helpful and empowering this Christmas? Eagle Brook Church partners with local organizations to serve and support the needs of our communities, and several of them have holiday serving and donation opportunities. We've rounded up a few ways that your family can provide hope and joy for the families these organizations support.
Good in the 'Hood + Union Gospel Mission – Gifts for Shopping with Dignity Experience
This year, Good in the 'Hood and Union Gospel Mission Twin Cities are partnering to collect and distribute gifts for a shopping with dignity experience that impacts more than 900 families in need. This opportunity enables parents and legal guardians to choose gifts for their children and give the holiday gifts themselves.
Your family can sponsor a single child or an entire family, helping provide gifts that will bring joy this Christmas. To support the shopping with dignity experience, you can visit the sponsor application. For more info head to their website!
HOPE 4 Youth – Gift Cards + Resale Boutique
Hope 4 Youth is an organization located in Anoka that meets the basic needs of youth and young adults experiencing homelessness in the north metro suburbs.
You can donate $25 Visa gift cards or $10-15 cards for other items to provide Christmas gifts for homeless youth. For more details, contact Kate Ziegler at . You can also donate food, clothing, and other physical goods for those HOPE 4 Youth serves. Find their top needs HERE.
HOPE 4 Youth also runs a resale boutique, Hope's Closet, where you can shop with a purpose this holiday season. The boutique is filled with hand-picked, quality, new and gently used women's clothing, accessories, and shoes, as well as small household decor and gift items. 100% of the profits of each gift you buy at Hope's Closet goes back to HOPE 4 Youth's programs and services so they can continue providing pathways to end youth homelessness.
Community Emergency Assistance Program (CEAP) – Toys of Joy Program
You can help make spirits bright this holiday season by donating new, unwrapped toys to CEAP. Their annual Toys of Joy program serves more than 2,300 children in our community each year, from babies to teenagers. This opportunity gives parents the joy of picking out that extra special gift for their child.
All donations are needed by Dec. 15 to distribute to families in time for the holidays. Find their suggested gift ideas HERE. If you have any questions, please contact their Director of Development at 763.450.3664.
Interfaith Outreach – Food Shelf + Thrift Store
Hunger in the suburbs is not always visible, but it is no less real. The Interfaith Outreach Food Shelf serves over 250 households per week. One way you can help struggling families this holiday season is by donating specialty items to Interfaith Outreach's food shelf to make the holidays extra special for the families they serve. Find the full list of most-needed holiday items HERE.
Interfaith Outreach also runs a thrift store, Resale Select. The shop opened seven years ago as a way to involve the local community in donating gently used clothing and household goods while raising funds for programs at Interfaith Outreach. Since the store's stock is hand-selected, you get to shop quality second-hand goods while supporting a good cause.
You can also donate your gently used items! Donations are accepted Monday through Saturday from 10 am-5 pm at 1605 County Road 101 North, Plymouth, MN 55447. The store is open for shopping Tuesday, Friday, and Saturday from 10 am-5 pm and Wednesday and Thursday from 10 am-8 pm. Head HERE to learn more about the most-needed items this season.
The Dwelling Place – Snow Removal
The Dwelling Place is a local organization that serves victims of domestic abuse. This time of year, the weather outside can be frightful—especially when we get heavy snowfall. The Dwelling Place is looking for snow removal volunteers to snow-blow their driveways and sidewalks throughout the winter. Sign up to help HERE.
---
Looking for help?
While giving of our time and resources is great, there are times when we need a helping hand. If you're facing financial hardships or your family is in a time of crisis, there's no need for you to face it on your own. Several of our campus partners exist to help you through the tough times.
Union Gospel Mission Twin Cities
Union Gospel Mission Twin Cities (UGMTC) is dedicated to serving people facing homelessness, poverty, or addiction by meeting their physical, spiritual, emotional, and educational needs. This includes meals, shelter, recovery, education, and job training programs. To learn more about the services UGMTC offers and to get connected with help, click HERE.
Interfaith Outreach
Interfaith Outreach serves struggling families and individuals in the western suburbs of the Twin Cities. Whether you're looking for help with food, housing, education, employment, childcare, or transportation, Interfaith Outreach can help you. Find a full list of their resources and how you can get connected with it HERE.
Good in the 'Hood
Good in the 'Hood helps provide basic resources for families in need. Through their hunger relief programs, they strive to meet the needs of those suffering from hunger and food insecurity. They provide hot meals and wholesome groceries, free of cost, to the individuals and families they serve.
Community members can visit their food pantry during their open hours (see times and locations below). Everyone is welcome and no appointment is necessary.
LOCATIONS:
CEDARCREST CHURCH
1630 E 90TH ST.
Bloomington, MN, 55425
Dates/Time: The 1st and 3rd Tuesday of every month from 5- 8 pm
BEACON OF HOPE CHURCH
2827 Newton Ave North
Minneapolis, MN, 55411
Dates/Time: The 2nd and 4th Thursday of every month from 5-8 pm
Safe Families for Children
Safe Families for Children provides hope and support to families in crisis in our local communities. As a parent, you can voluntarily have your children cared for in safe, loving homes while you seek to restore stability in your life. Throughout the process, you're surrounded with a caring, compassionate support system that helps you get back on your feet. To learn more or to request a host family, click HERE.
Not finding what you're looking for? Find a full list of our campus partners and the services they offer HERE. Or, feel free to reach out to us and we'll do what we can to get you connected with the help you need!